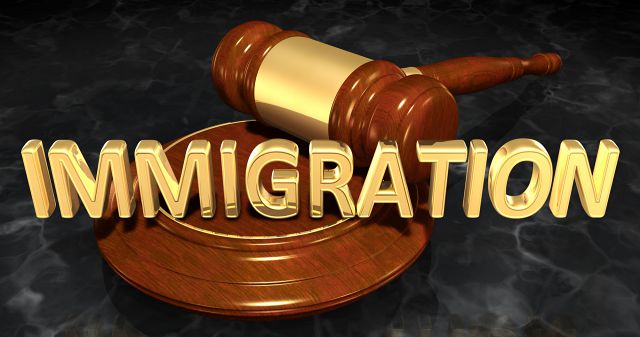 You're a permanent resident in the United States. You just learned that border patrol agents apprehended your cousin at the border. However, Immigration Customs and Enforcement (ICE) determined that he is eligible for $1500 bail.
You can pay that amount, but many questions run through your mind. Am I eligible to pay the bond? When will they release my cousin? Where do I send the money?
Only U.S. citizens and permanent residents can pay an immigration bond. Further, processing the payment can take several hours, at which point the feds will release the detainee. Also, you would send your payment to the appropriate ICE agency.
First, defendants must know if they qualify for a bond. This article will show you how to post an immigration bail bond without hurdles. Read on if you wish to get the immigration help you deserve.
Determining Eligibility
Not all immigrants are eligible for an immigration bond. For example, officials could deny bond if that person is undocumented. Further, they could detain a person if he or she has a criminal record. When it comes to the bail amount, officials take the following into consideration:
The length of time the detainee spent in the U.S.
Family members in the U.S.
Criminal past
Previous immigration infractions
Bonds will start at a $1500 minimum. If the amount is too high, your loved one can request a special hearing in front of an immigration judge.
Paying the Bond
To pay the bail bond, create a money order or cashier's check. From there, pay it to "U.S. Department of Homeland Security." List your name as the person who pays.
Note: Notify an ICE official a day in advance before payment. They should process your loved one early.
Not all ICE facilities will take bond payments. If they do, ensure that you have the following:
Anything that proves you are a citizen or resident (i.e. green card, passport, birth certificate)
Photo ID such as driver's license
Social Security Card
Update your loved one's address with the court. The courts will send notices for court hearings or other proceedings. If the defendant fails to appear, you will lose your bond money.
If you cannot afford the full amount, you can obtain a surety bond.
Bond Assitance
Under a surety bond, a bond agent will post the bail. The agent will require collateral of some kind before they post the detainee's bond.
You'll receive the collateral once the detainee finishes the entire immigration process.
If you choose to pay the bond in cash, you must pay the full amount. However, you can pay a partial amount if you choose a bond agency. The portion you'll pay will depend on negotiations.
Should I Pay an Immigration Bail Bond?
If you cannot afford to pay an immigration bail bond, choose a bond agency. Bond agents will post a bond on your behalf. You will also get your loved one out of jail faster.
Contact an immigration lawyer for further assistance throughout the immigration process.
A bond agency can help you get bond money fast. For more information, contact us today for additional immigration help.